I say a glimpse because we literally just had a "glimpse" of Osaka since our stay there was just two full days.  It was a total of four days but the other two days were allotted for our travel time.
I can't really complain because this is a FREE trip care of an incentive trip/promo given by my company Philam Life. I am grateful that I get to experience Japan even for just two days and we were checked in at The Hilton Osaka Hotel. So no complains here! haha  And yes, this is my first time in Japan.  This trip happened last October 18-21, 2015. Catching up on my overdue posts here.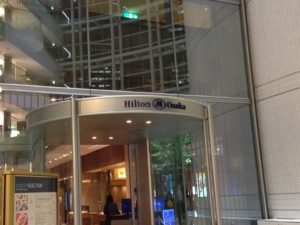 Our first full day was a tour in Kyoto where we visited two famous temples, Kiyomizu-dera and Kinkaku-ji.
We had a restroom stop over and there was a nearby Icecream store so we went to check it out. I tried their Green tea  Matcha with Vanilla icecream and it was super yummy! But there are so many more flavors to choose from!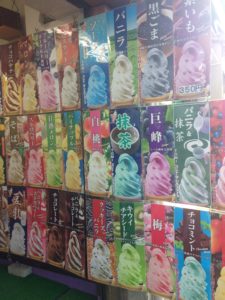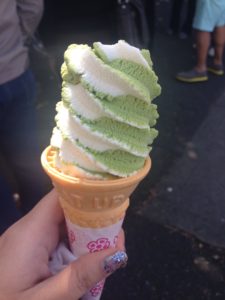 Then we're off to our first temple stop – the Kiyomizu-dera Temple which means "Pure Water Temple" where we also drank from their "waterfall" where it is believed to give you good luck and prosperity. This temple is part of the UNESCO World heritage site of Ancient Kyoto.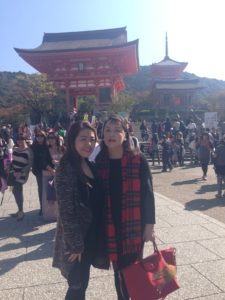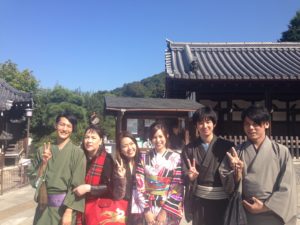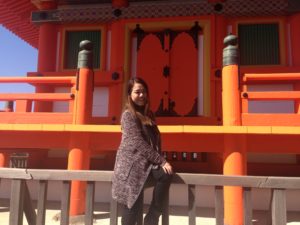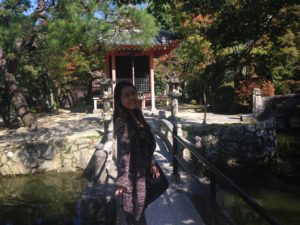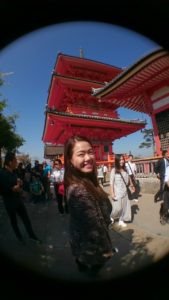 I don't really believe in those "Good Luck Rituals" but nothing to lose if I tried it, so I did. 🙂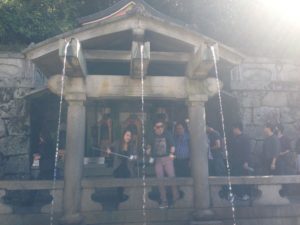 We had a Beef sukiyaki with Chicken Karaage lunch.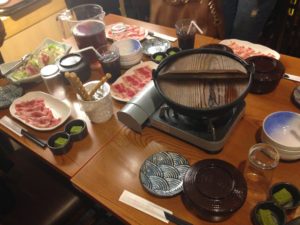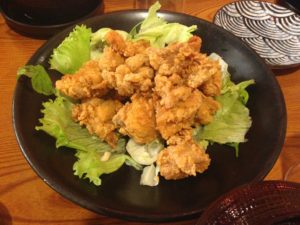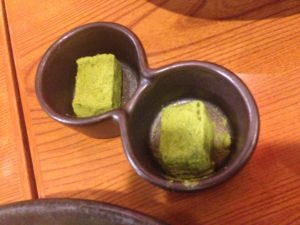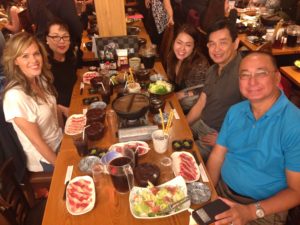 After lunch, we went to the Golden Temple in Kyoto called "Kinkaku-ji". This is one of the most popular tourist spots/ Buddhist temple in Kyoto. It was established / opened back in 1955.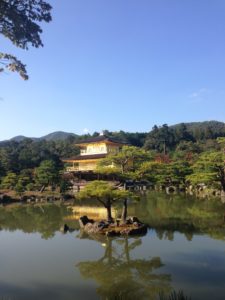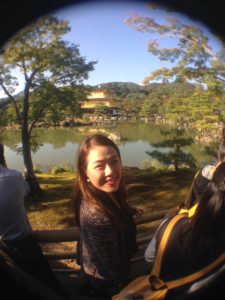 Second Day – we just explored on our own. Went to ride their subway station to go to Shinsaibashi mall.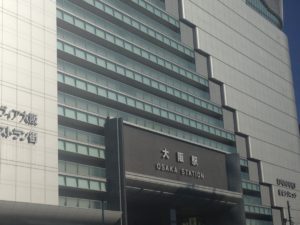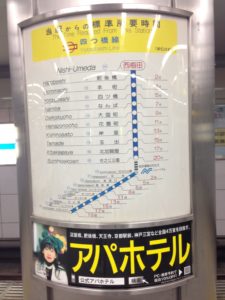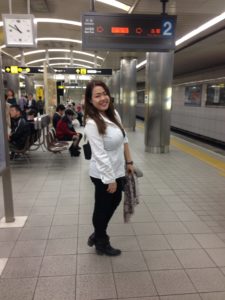 We ate lunch at a Japanese Restaurant of course! that served bento meals. I had the Eel Bento. 🙂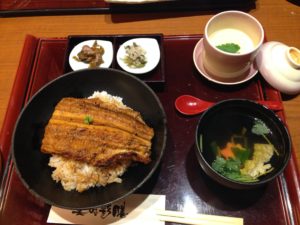 For our dinner we went for some authentic Japanese Ramen at a restaurant in the mall called "Kamukura". Kamukura in Osaka/Dotonbori has garnered high reviews from its customers.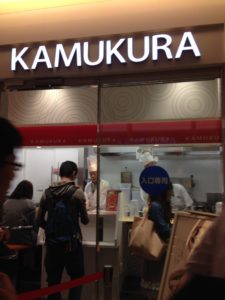 kamukura Shinsaibashi
Ramen Restaurant
2 Chome-8-26 Shinsaibashisuji
+81 6-6213-1002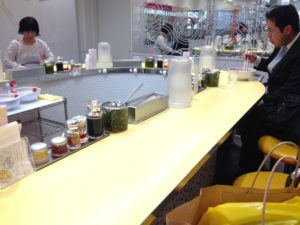 Chanced upon some Authentic Takoyaki (and they don't put sauce in it)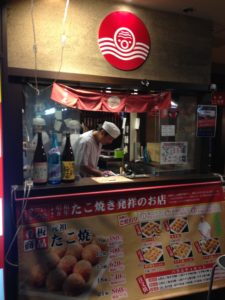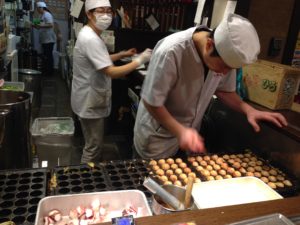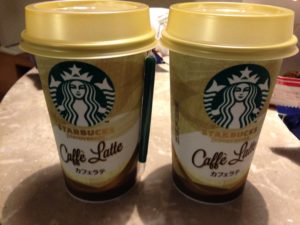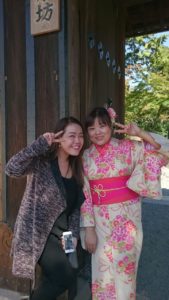 And that's a warp! Just like that two days went by so fast! Until my next trip to Osaka! Oh, and I bought a lot of Kitkat and Royce Chocolates! HAHAHA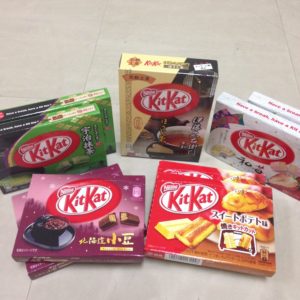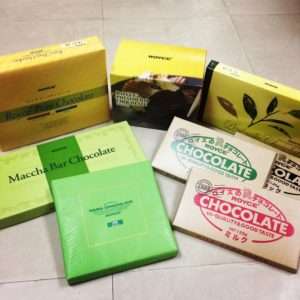 Ttyl,
Isis
Your Traveler and Financial Advisor