The gang is back! Traveling with my Highschool best friend Lalaine and her cousin Jen who became part of our barkada. 🙂  We had this trip last January 29-31, 2016. We decided to explore the north western part of Luzon since my best friend had a friend who's from Laoag and made some recommendations for us.
GETTING AROUND:
It's best to Drive / Rent a car 🙂
Here's our itinerary:
First day in Laoag :
First stop – Check in at Fort Ilocandia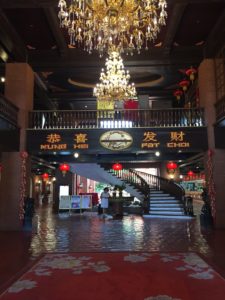 This is the view outside our room in Fort Ilocandia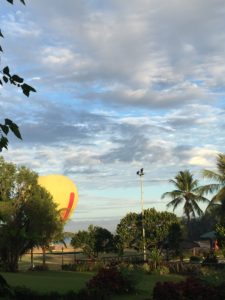 Second stop – drive to Paoay Church then lunch at Herencia's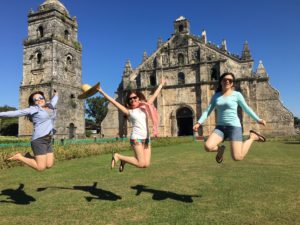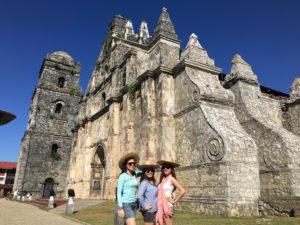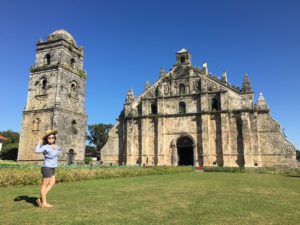 Ate the famous "Pinakbet Pizza" in Herencia's in front of Paoay Church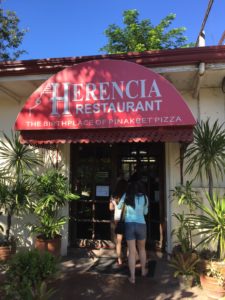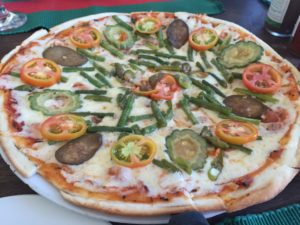 Third Stop – Malacanang of the North – Presidential Home turned into a Museum in Paoay. This used to be the residence of our former President Ferdinand Marcos.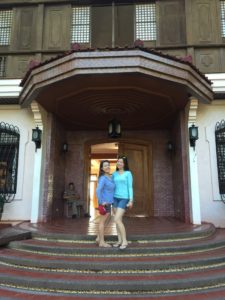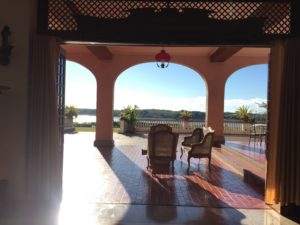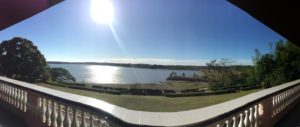 Fourth and last Stop – 4×4 Sand Dune Ride and Sand Boarding – A MUST-TRY Experience if you go to Laoag! Even if I felt like it was one of the scariest adventures in my life, I almost fell out of the 4×4 after some pretty rough hills/sand dunes! It's like a roller coaster but in intensity level 10, since you're standing and holding on for dear life! hahaha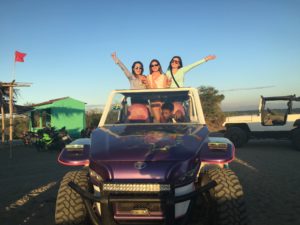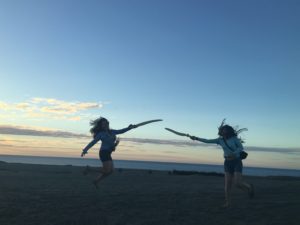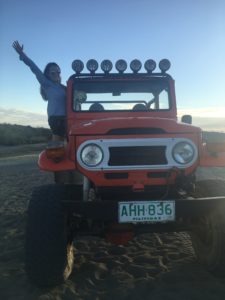 SECOND DAY:  Jam-packed day!
First Stop – Kapurpurawan –  This is located in Ilocos Norte and it is known for its creamy white rock formations, one of the must-see places if you go to Ilocos. 🙂 Beautiful location for a photoshoot, see below! hahaha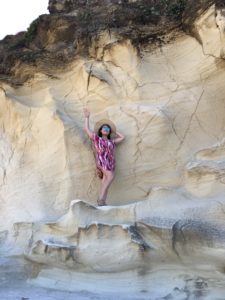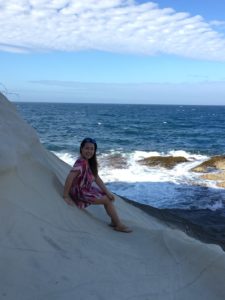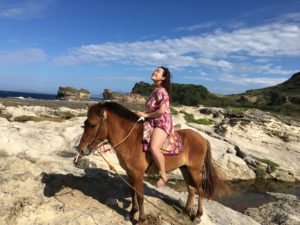 Second Stop – Light House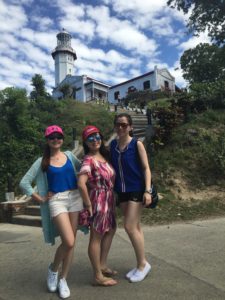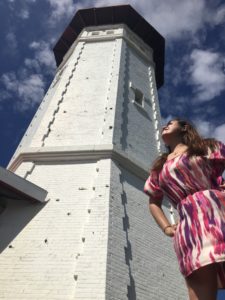 Third Stop – Bangui Windwills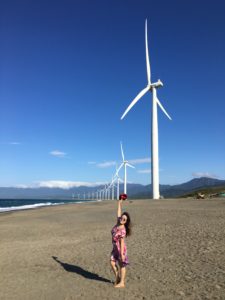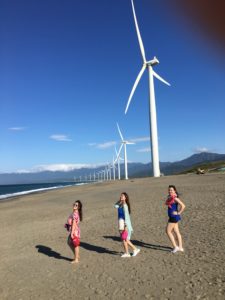 Fourth Stop –  Bantay Abot Cave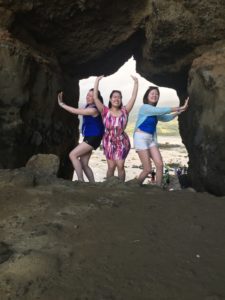 Fifth Stop – Marcos Mausoleum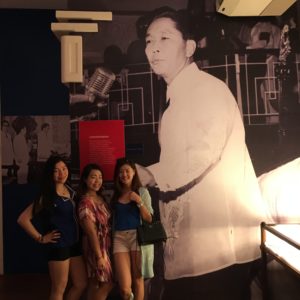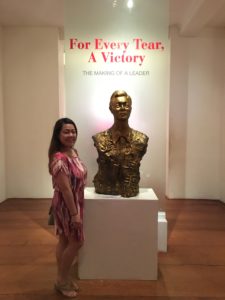 Last Stop –  Patapat Bridge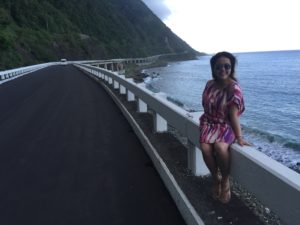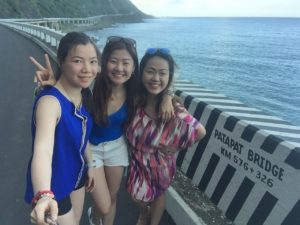 THIRD AND LAST DAY: Vigan!
First  Stop – Calle Crisologo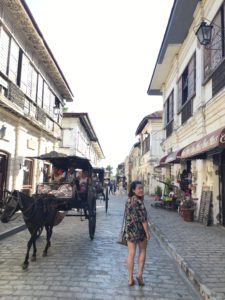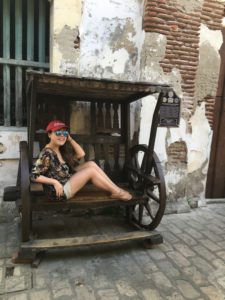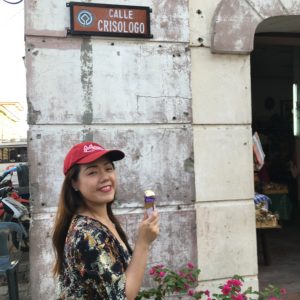 Second Stop – Syquia Mansion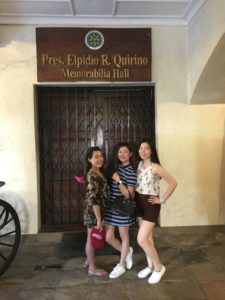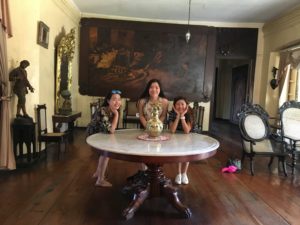 Overall this was a fun and budget friendly trip! I suggest if you are in the Philippines, might as well go for these places in the northern part of Luzon! You can actually drive going here (around 6-8 hours) but you can also board a 1 hr plane ride which is what we did. 🙂
And yes, I can definitely come back, it's more fun in the Philippines after all! 🙂
#itsmorefuninthephilippines #isiswanders #icetrips #icetrips2016
Ttyl,
Isis